A few weeks ago we offered up our favorite Bridesmaids gifts. Now its time to think about the men on this big day. Here are our top 5 gifts for his groomsmen.
1. Personalized Pocket Knife
What man couldn't use another pocket knife? These personalized gifts offer functionality and gratitude for the role they play in your life. Find these awesome knives at MyPersonalMemories.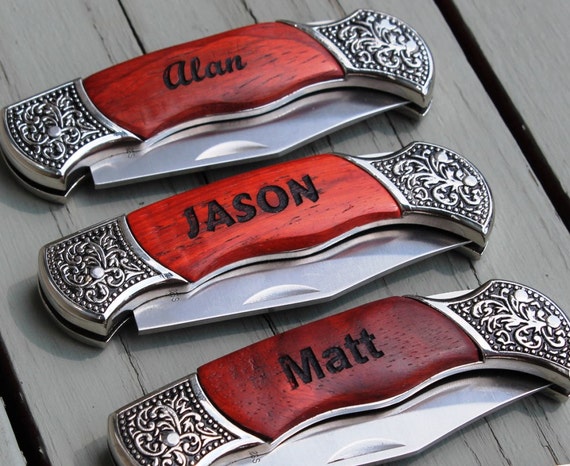 2. Personalized Toiletry Case
Many of your men might be traveling from out of town for your wedding. These travel cases are an awesome way to say thank you while also making their trip a little easier. Find them at LifetimeLeatherCo.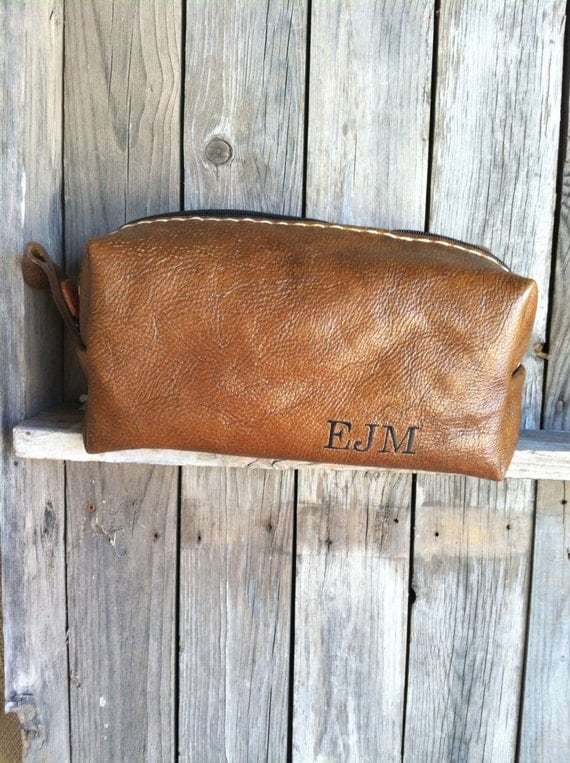 3. Personalized Flasks
Everyone needs a little bubbly on the big day! Help calm their nerves with a flask they can keep with them throughout the big day and beyond. Find these personalized ones at EngraveMeThis.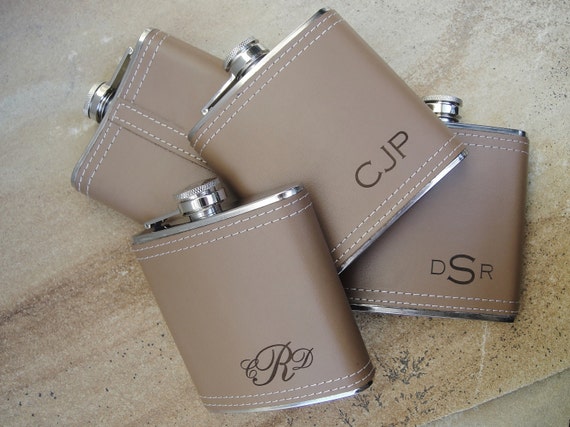 4. Personalized Tie Clip
Can you tell I like personalized gifts? These tie clips let you pick one perfect for your groomsman's personality. Although they may not have initials, your men will know these were handpicked for them. From octopuses to lions and robots, you can find these unique tie clips at CosmicFirefly.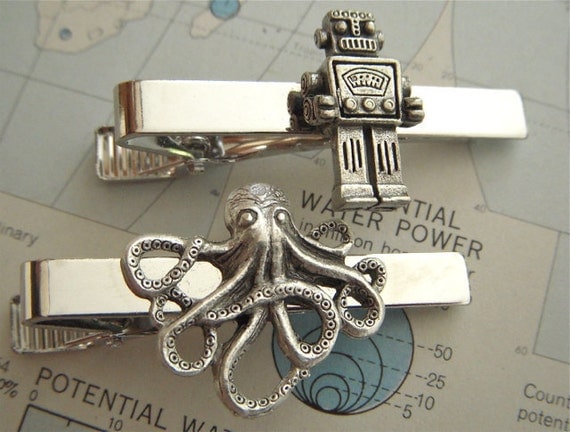 5. Wedding attire!
If you're asking your men to match on the big day, why not help them out by gifting the items they"ll need? From matching ties, to cuff links and suspenders, your groomsmen will be glad you thought of them. Find these cool cuff links at BulletDesigns.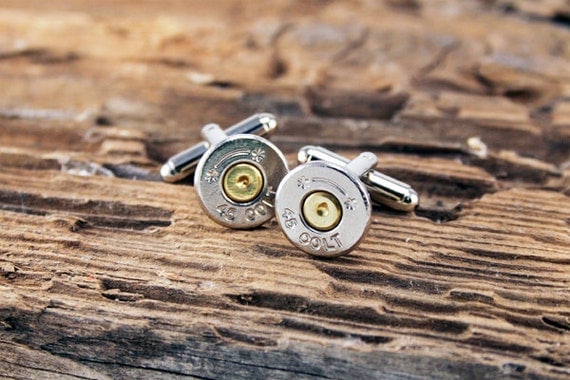 Happy Groomsman Gifting!
-Lesner Inn 🙂