Let's face it ladies, your big day would be nothing without your girls beside you. Bridesmaids do so much to help a bride prepare for their wedding day. They help you pick out the dress, plan all of your wedding showers, your bachelorette party, and keep you sane on the big day. So when it comes time to say 'thank you' for all that they've done, you want to pick the perfect gift. We've selected our top 6 'thank yous' for those special ladies in your life.
1. Wedding Jewelry
By the time your wedding day arrives, your bridesmaids will have already spent a lot of money on your occasion. Part of that expense is spent on coordinating looks for your girls on the big day. To save them some money and say thank you, gifting the wedding jewelry can be very thoughtful. Sites like etsy.com have tons of shops where you can purchase matching, personalized jewelry for each girl.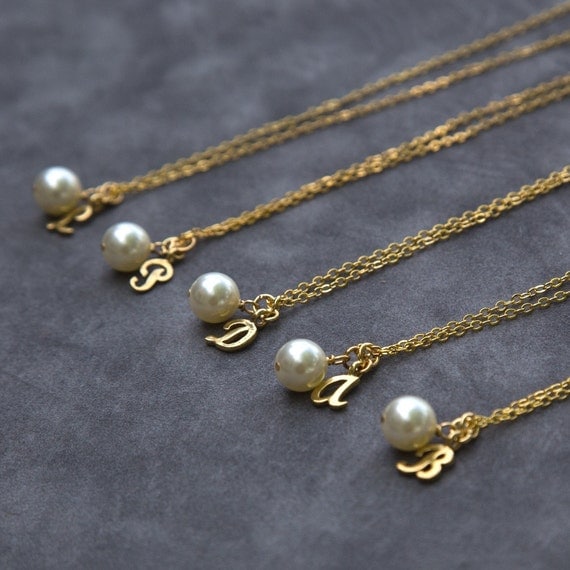 2. Monogrammed Button-Down Shirts/ Robes to Get Ready In
This is a super cute gift that can serve a few purposes. While you and your bridesmaids are getting ready, you'll want something with an open front so that when it's time to change you won't mess up your hair or make up. Additionally, they're super cute for pictures of the party as your getting ready! Most importantly, the girls can always use them after your wedding. ThePalmGifts shop on etsy has a lot of options for personalization.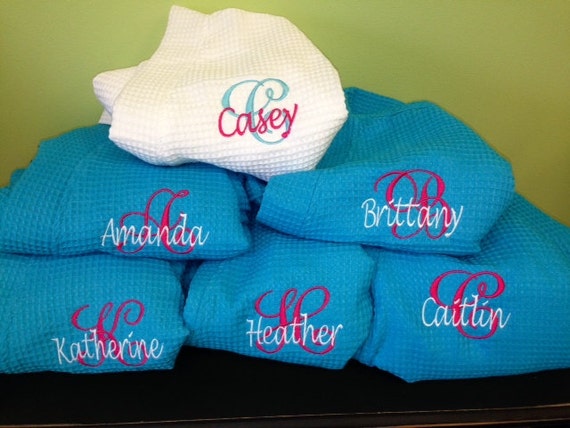 3. Decked Out Beach Bags
Here at Lesner Inn we host quite a few beach-themed weddings. If you fall into the same boat, a beach bag might be the perfect thank-you for your girls! You can even get them embroidered with the girls initials on sites like theknotshop.com. Add a beach towel, some cute sandals and your ladies are set for a day at the beach!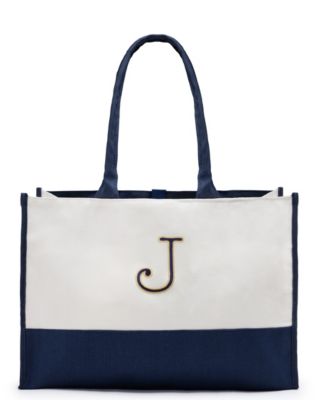 4. Personalized Beverage Ware
Get those girls a drink! …Or at least something to drink out of. Personalized tumblers, wine glasses, mason jars, or flasks are a cute way for the girls to show off that they're in your wedding party and can be used long after your big day. This shop on etsy, etsy.com/shop/PrettyLittleDezigns, has a ton of different options for personalized drink ware.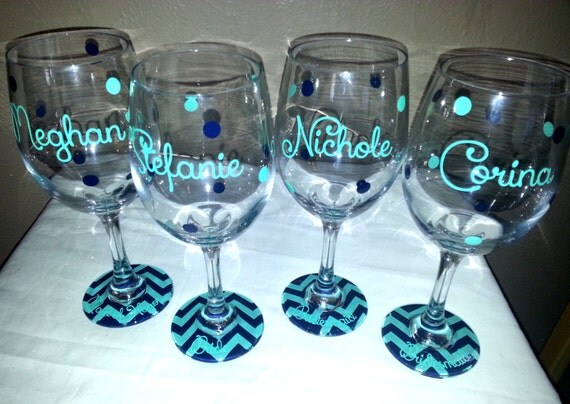 5. Emergency Kits
Your Bridesmaids will be looking out for you on your wedding day- but who's going to look out for them? You can do so ahead of time by gifting them with a mini emergency kit full of anything they might need on your big day. From bobby pins and hairspray to airplane bottles of liquor to calm their nerves, this could be the perfect thank-you. You could always make these yourself, or bhldn.com has a rather affordable version under their gifts tab.
6. Literally Anything Personalized or Functional After the Big Day
I'm guessing you've noticed a trend with all of these gifts? That's right- most of them are personalized or can be used later on. Personalizing your gifts adds a special touch that lets your girls know how appreciated they are, and if they can use the gift later you're getting a better bang for your buck! No matter what though, it's important to let your Bridesmaids know your grateful for all they've done. 
Happy Gifting! 🙂