One of the inevitable ques­tions we hear at the Lesner Inn while talk­ing to clients is, do we need a wed­ding coor­di­na­tor? And while we could go on for hours about why a wed­ding coor­di­na­tor can save your life, we sim­ply say that while you are not required to have one, we highly rec­om­mend it. A wed­ding coor­di­na­tor han­dles all of the poten­tial dis­as­ters that would leave you par­a­lyzed, and all of the minor details that you would never even think to con­front. They tell you all of the do's and don'ts, and help to ensure that every­thing looks just as you had hoped it would on your big day. They know what works, and what doesn't, and they are able to pre­vent dis­as­ters before they even hap­pen. I know I'm basi­cally describ­ing a super hero, but that's basi­cally what they are when it comes to your wed­ding day.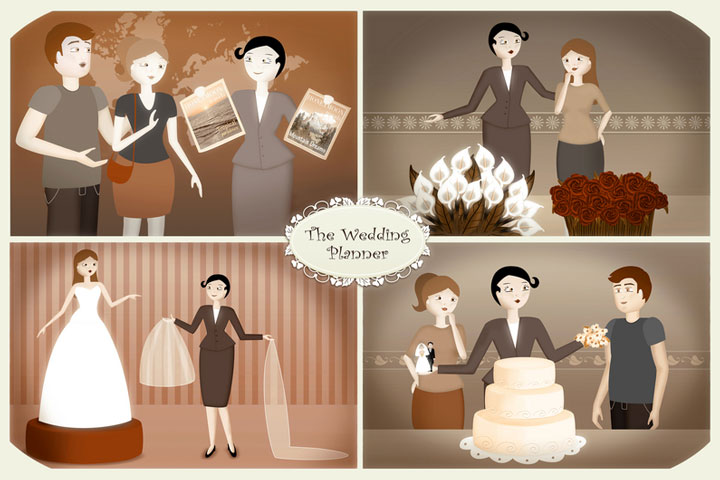 Some of you may be hav­ing a small, low-​key cer­e­mony and recep­tion, in which case you may feel that you don't need any­one to help you direct or set up for the occa­sion. In this case, if you're extremely orga­nized and have a great group of brides­maids to help you plan and cre­ate the per­fect feel for your event, you may not need a wed­ding coor­di­na­tor. But what many don't con­sider is the seem­ingly sim­ple act of walk­ing down the aisle. You need some­one to be avail­able to tell you when it's go time, which is where a coor­di­na­tor would come in extremely handy.
For any­one hav­ing a large-​scale event, we HIGHLY rec­om­mend that you have add the expense of a wed­ding coor­di­na­tor to avoid the poten­tial con­se­quences of tak­ing mat­ters into your own hands. With hav­ing so much going on, you will need some­one to han­dle the extra stresses and details.
While the staff at Lesner Inn is more than happy to help you with any­thing you may need, our main objec­tive is to ensure your food is com­ing out on time, drinks are flow­ing, and that every­thing is set to make your taste buds explode! With all of this on our plate, it's impos­si­ble to fill the role of a wed­ding coor­di­na­tor as well.
If your bud­get doesn't have room to squeeze a wed­ding coor­di­na­tor in, ask a friend or fam­ily mem­ber to fill their place. Before ask­ing this of some­one though, make sure they have some sort of back­ground han­dling a major event, or have at least attended a wed­ding or two. We work with fam­ily mem­bers fre­quently, and while they may not be Bat­man, Robin always ends up com­ing through.